De novo assembly and annotation of the mangrove cricket genome
This Data Note presents the draft genome of the mangrove cricket. Satoh et al hope to facilitate future molecular studies into mechanisms behind the endogenous activity rhythm synchronized with the tidal cycle.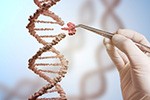 Timing and duration of lipofection-mediated CRISPR/Cas9 delivery into porcine zygotes affect gene-editing events
The aim of this study by Lin et al was to improve the lipofection-mediated gene editing efficiency by optimizing the timing and duration of lipofection.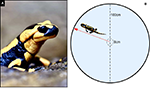 Measuring athletic performance in post-metamorphic fire salamanders
This method by de Rysky et al avoids inter-individual variation in motivation, and measures of athletic performance will be directly comparable between larval and terrestrial stages, allowing to study the contribution of carryover effects.