Editorial Board
Dr Tamara Hughes, Senior Editor
Tamara obtained a PhD from the University of York, focusing on enzymology, industrial biocatalysis and structural biology. She joined the BMC Series as an Editor in 2019 and previously worked at an academic Oncology and Molecular Medicine publisher. Tamara promotes Open Science, Open Data and data sharing, topics which she is passionate about.
Senior Editorial Board Members
Professor Baharudin Abdullah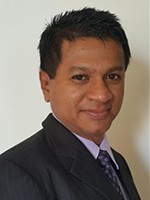 Baharudin Abdullah is a Senior Consultant in the Department of Otorhinolaryngology – Head & Neck Surgery in Universiti Sains Malaysia. He graduated with MBBS of Medicine and Surgery from Universiti Malaya (1994) and Master of Medicine (MMED) in Otorhinolaryngology – Head & Neck Surgery from Universiti Sains Malaysia (2002). Dr Abdullah was an Honorary Visiting Scholar at Chinese University of Hong Kong, Asian Surgical Association Clinical Fellow at University of Hong Kong and Fellow in Rhinology and Endoscopic Sinus Surgery at University of Graz, Austria. He is currently the President of Malaysian Society of Allergy and Immunology (MSAI). Dr Abdullah has published widely in allergy, rhinology, and head and neck surgery in several international and national journals.
Professor Ülkem Aydın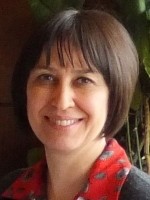 Dr. Aydın currently serves as Professor and Department Head of Oral and Maxillofacial Radiology at Cyprus Health and Social Sciences University School of Dentistry in Morphou. She teaches oral diagnosis, oral and maxillofacial radiology and oral medicine. Dr. Aydın received her PhD degree in Oral and Maxillofacial Radiology from Gazi University, Ankara, Turkey. She has served in roles within the Oral Diagnosis and Maxillofacial Radiology (ODMFR) Association in Turkey, and European Academy of Oral and Maxillofacial Radiology. Dr. Aydın is a board member and frequent reviewer of several professional journals.
Professor Diego A. Forero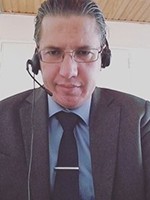 Dr. Diego A. Forero, MD, PhD is currently Professor and Research Leader at the School of Health and Sport Sciences, Fundación Universitaria del Área Andina (Bogotá, Colombia). He is a Medical Doctor (Universidad Nacional de Colombia, Colombia) and has a PhD in Biomedical Sciences (University of Antwerp, Belgium). Dr. Forero has produced a significant amount of research in human genetics and genomics, with over 110 international scientific publications. He is a Senior Editorial Board Member for BMC Research Notes and has been a peer reviewer for numerous international publications, as well as academic and scientific institutions.
Professor Ahmed Hossain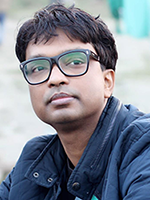 Dr. Ahmed Hossain is a Professor in the Department of Public Health at North South University (NSU), as well as the Director of the NSU Global Health Institute. In 2010, he received his Ph.D. from the Dalla Lana School of Public Health at the University of Toronto, and he was a Canadian Institute of Health Research Fellow at McMaster University. In 2004, he graduated from McMaster University with a master's degree in biostatistics and epidemiology. Dr. Hossain has a strong background in statistical genomics and meta analysis. He is currently interested in public health research on chronic and infectious diseases in the context of migration and disasters. Dr. Hossain has published over 60 articles in a variety of international journals.
Professor Tiziana Pandolfini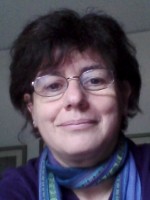 Tiziana Pandolfini is Professor of Plant Physiology at the Department of Biotechnology of the University of Verona, Italy. She received a master's degree in Biology at the University of Florence and a postgraduate specialization in Plant Ecology and Environmental Planning at the University of Pavia, Italy. Her field of research comprises plant molecular physiology, plant biotechnology and genetic engineering. The principal achievements in the field of plant biotechnology concern the identification of molecular factors regulating fruit initiation and parthenocarpy. Her current research activity also includes the study of bioactive molecules such as peptides and small RNA and their application to improve crop productivity and protection against pathogens. She is author of more than 100 scientific papers including publications on international peer reviewed journals, book chapters and congress proceedings. She has acted as reviewer and editor for several international scientific journals and as project reviewer for international institutions.
Professor Wing-Kin (Ken) Sun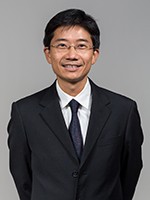 Prof. Wing-Kin Sung received both a B.Sc. and a Ph.D. degree in the Department of Computer Science from the University of Hong Kong in 1993 and 1998, respectively. He is a professor in the Department of Computer Science, National University of Singapore. He is also a senior group leader in Genome Institute of Singapore. He has over 25 years of experience in Bioinformatics and Computational genomic research. Prof. Sung has published over 250 highly-cited research papers reporting original and improved (and sometimes optimal) solutions in bioinformatics and their applications in biomedical research. He was conferred the 2003 FIT paper award (Japan), the 2006 National Science Award (Singapore), and the 2008 Young Researcher Award (NUS) for his research contribution in bioinformatics and algorithm.
Senior Editor
Tamara Hughes, BMC, UK
Executive Editor
Maria Hodges, BMC, UK
Assistant Editor
James Edwards, BMC, UK

Senior Editorial Board Members
Baharudin Abdullah, Universiti Sains Malaysia, Malaysia
Ishag Adam, University of Khartoum, Sudan
Ulkem Aydin, Cyprus Health and Social Sciences University, Cyprus
Rhoel Dinglasan, University of Florida, USA
Bruno Douradinha, University of Pittsburgh, USA
Diego A. Forero, Fundación Universitaria del Área Andina, Bogotá, Colombia
Ahmed Hossain, North South University, Bangladesh
Tiziana Pandolfini, University of Verona, Italy
Wing-Kin Sung, National University of Singapore, Singapore
Editorial Board Members
Physical sciences and engineering
Bassam Al-Naami, Hashemite University, Jordan
Anshuman Bhardwaj, University of Technology, Sweden
Showkat Ahmad Bhawani, Universiti Malaysia Sarawak, Malaysia
Sumit Chandok, Thapar Institute of Engineering & Technology, India
Nivedita Das, Dublin City University, Ireland
Sumit Datta, Indian Institute Of Technology Guwahati, India
Caetano Dorea, University of Victoria, Canada
Hemen Dutta, Gauhati University, India
Rupam Goswami, Tezpur University, India
Vlasios Goulas, Cyprus University of Technology, Cyprus
Gongping Huang, Friedrich-Alexander University Erlangen, Germany
Md. Enamul Huq, Wuhan University, China
Muhammad Nazrul Islam, Military Institute of Science and Technology, Bangladesh
Kamrul Islam, Research Institute of Science for Safety and Sustainability, National Institute of Advanced Industrial Science and Technology, Japan
Fardin Khalili, Embry-Riddle Aeronautical University, USA
Wajahat Ali Khan, University of Derby, United Kingdom
Min Liu, Hunan University, China
Yijun Lou, The Hong Kong Polytechnic University, Hong Kong SAR
Chinmaya Mahapatra, National Institute of Technology Raipur, India
Eyas Mahmoud, United Arab Emirates University, United Arab Emirates
Sivakumar P. Malliappan, François Rabelais University, France
Amir R. Masoodi, Ferdowsi University of Mashhad, Iran
Ranjeet Kumar Mishra, M.S. Ramaiah Institute of Technology Bangalore, India
Vishnu Narayan Mishra, Indira Gandhi National Tribal University, Lalpur, India
Gustavo Mockaitis, University of Campinas, Brazil
Farai Nyabadza, University of Johannesburg, South Africa
Ivan Pires, Instituto de Telecomunicações, Portugal
Prithvi Simha, Swedish University of Agricultural Sciences, Sweden
M. Sohel Rahman, Department of CSE, Bangladesh
Andrea Ravignani, Pieterburen, Netherlands
Mohan Sakar, Laval University, Canada
Muhammad Saleem, Jubail University College, Saudi Arabia
Lydia Sam, University of Aberdeen, UK
Shaktiman Singh, University of Aberdeen, UK
Barbara Szomolay, Cardiff University, United Kingdom
Amirtaha Taebi, University of California Davis, USA
Y-h. Taguchi, Chuo University, Japan
Tung Truong-Thanh, Phenikaa University, Vietnam
Gerd Wagner, King's College London, UK
Nial Wheate, The University of Sydney, Australia
Pramod Yadawa, Veer Bahadur Singh Purvanchal University, India
Tonghua Zhang, Swinburne University of Technology, Australia
Biological and life sciences
Syed Haniq Abidi, Aga Khan University, Pakistan
Hamed Akbari, Department of Biochemistry, Kerman University of Medical Sciences, Iran
Margarate K. Akens, Sunnybrook Research Institute, Canada
Bassam R. Ali, United Arab Emirates University, UAE
Christophe Ampe, Ghent University, Belgium
Giulia Antoniali, University of Udine, Italy
Patricio Atanes, King's College London, UK
Gajendra Kumar Azad, Patna University, India
Faisal Aziz, The Hormel Institute- University of Minnesota & Mayo Clinic, USA
Mohamad Nor Azra, Universiti Malaysia Terengganu, Malaysia
Gireesh Babu P, ICAR-National Research Centre on Meat, Hyderabad, India
Pantelis Bagos, University of Thessaly, Greece
Abhijeet Bakre, University of Georgia, USA
Payam Behzadi, Islamic Azad University, Shahr-e-Qods Branch, Iran
Prakash Bhuyar, Maejo University, Chiang Mai, Thailand
Marco Bo, University of Sassari, Department of Biomedical Sciences - Microbiology and Virology, Italy
Plinio Casarotto, University of Helsinki, Finland
Rajarshi Chakrabarti, Geisel School of Medicine at Dartmouth, USA
Arup Chakraborty, National Institutes of Health, USA
Ali Reza Chavshin, Urmia University of Medical Sciences, Urmia, Iran
Thomas Chertemps, Sorbonne Universite, France
Subbulakshmi Chidambaram, University of Toronto and Pondicherry University, Canada
Rishabh Choudhary, Northwell Health, USA
Subhadip Choudhuri, University of Texas Medical Branch, USA
Antonio Costa de Oliveira, Federal University of Pelotas, Brazil
Yingjun Cui, Yale University, USA
Shibali Das, Washington University in St. Louis, USA
Sudip Das, Butler University, USA
Arrigo De Benedetti, LSU Health Shreveport, USA
Ibrahima Dia, Institut Pasteur de Dakar, Senegal
Wei-Qun Ding, University of Oklahoma, USA
Jonathan Duke-Cohan, Dana-Farber Cancer Institute, USA
Mohamed Eldeeb, McGill University, Canada
Matthew Gavino Donadu, University of Sassari - Department of Chemistry and Pharmacy, Italy
Jay Ghurye, Verily Life Sciences, USA
Christina Elliott, University of Glasgow, United Kingdom
Ofere Emeriewen, Julius Kühn-Institute, Institute for Breeding Research on Fruit Crops, Germany
Manal Fawzy, Suez Canal University, Egypt
Seth Frietze, University of Vermont, USA
Katsuya Fuchino, University of Namur, Belgium
Olivier Gandrillon, Université Claude Bernard Lyon 1, France
Raffaele Giancarlo, University of Palermo, Italy
Pedro Godoy, Stony Brook University, USA
Prem Kumar Govindappa, The Pennsylvania State University, USA
Alex Greenwood, Leibniz Institute for Zoo and Wildlife Research, Germany
Yousef Alhaj Hamoud, College of Agricultural Science and Engineering, Hohai University, China, People's Republic
Sherif T.S. Hassan, Czech University of Life Sciences Prague, Czech Republic
Katsuyuki Hashimoto, National Institute of Infectious Diseases Tokiyo, Japan
Ping Hu, FDA, USA
Shile Huang, Louisiana State University Health Sciences Center, USA
Lucian Ilie, University of Western Ontario, Canada
Dhinakarasamy Inbakandan, Sathyabama Institute of Science and Technology, India
Taohidul Islam, Bangladesh Agricultural University, Bangladesh
Manish Jain, University of North Carolina at Chapel Hill, USA
Praveen Jaiswal, UTSW Medical Center, Dallas Tx, USA
Salma Jamal, Jamia Hamdard, India
Zhou Jiang, MD Anderson Cancer Center, USA
Saraboji Kadhirvel, SASTRA Deemed University, India
Dildar Kalhoro, Sindh Agriculture University Tandojam, Pakistan
Adem Kara, Bingöl University, Department of Histology and Embryology, Turkey
Sankunny Mohan Karuppayil, Dypes Kolhapur, India
Danish Khan, Stanford University, USA
Imran Khan, The Hormel Institute, USA
Ameya Kulkarni, AbbVie, USA
Binod Kumar, Loyola University Chicago, USA
Nethia Mohana Kumaran, Universiti Sains Malaysia, Malaysia
Nicholas Kurniawan, University of Technology, Netherlands
Petri Kursula, University of Oulu, Finland
Wing-Fu Lai, The Chinese University of Hong Kong (Shenzhen), China
Cheng Foh Le, University of Nottingham Malaysia, Malaysia
Yongfeng Liu, University of North Carolina at Chapel Hill, USA
Belinda Loh, Zhejiang University-University of Edinburgh Institute, China
Mahmoud Mabrok, Suez Canal University, Egypt
Saikat Majumder, University of Pittsburgh, USA
Mahyar Malekzadeh, Shiraz Institute for Cancer Research (ICR), Iran
Prasanth Manohar, Zhejiang University-University of Edinburgh Institute, China
Mohammad Shahid Mansuri, Yale University, USA
Deden Derajat Matra, Bogor Agricultural University (IPB University), Indonesia
Rajeev Mishra, Manipal University Jaipur Rajasthan, India
Nouh Mohamed, Nile University, Sudan
Fouad Kasim Mohammad, University of Mosul, Iraq
C Gopi Mohan, Amrita Vishwa Vidyapeetham, India
Tapan Kumar Mohanta, University of Nizwa, Oman
Attayeb Mohsen, Nibiohn, Japan
Arnaud Monteil, Institut de Genomique Fonctionnelle, France
J.A. Moses, Indian Institute of Food Processing Technology (IIFPT), India
Amreen Mughal, University of Vermont, USA
Aziz ur Rahman Muhammad, Institute of Animal and Dairy Sciences, University of Agriculture, Faisalabad, Pakistan
Naoshad Muhammad, Washington University in St. Louis, USA
Fiona Mumoki, University of Pretoria, South Africa
Chris Murgatroyd, Manchester Metropolitan University, UK
Akira Muto, Toho University Graduate School of Medicine, Japan
Muhammad Azhar Nadeem, Sivas University of Science and Technology, Turkey
Gerardo M. Nava, Washington University School of Medicine, USA
Shyamsundar Pal China, University of California, San Diego, USA
Abhay Pandey, Tocklai Tea Research Institute, India
Ashutosh Pandey, Baylor College of Medicine, Houston, USA
Swaroop Kumar Pandey, Ben-Gurion University, Israel
Ashwani Pareek, Jawaharlal Nehru University, India
Annam Pavan Kumar, ICAR-Central Institute of Fisheries Education, India
Suprasanna Penna, Bhabha Atomic Research Centre, India
Rosamaria Pennisi, Shenzhen International Institute for Biomedical Research (SIIBR), China
Alessio Filippo Peritore, University of Messina, Italy
Stefania Perrucci, University of Pisa, Italy
Karolina Pierzynowska, University of Gdansk, Poland
Frédérique Pitel, National Institute for Agricultural Research, France
Carmine Pizzi, Alma Mater Studiorum University of Bologna, Italy
Kok-Siong Poon, National University of Singapore, Singapore
Uday Pratap, UT Health San Antonio, USA
Bhanwar Lal Puniya, University of Nebraska-Lincoln, USA
Reza Rahbarghazi, Tabriz University of Medical Sciences, Iran
Krishan Rai, University of Minnesota, USA
Sachchida Rai, University of Allahabad, India
Hazem Ramadan, Faculty of Veterinary Medicine, Mansoura University, Egypt
Naureen Rana, University of Agriculture Faisalabad, Pakistan
Nihar Ranjan Sahoo, International Centre for FMD, ICAR-DFMD, India
Komal Rathi, The Children's Hospital of Philadelphia, USA
Bhagwan Rekadwad, Yenepoya Research Centre, India
Jose Requena, Centro de Biología Molecular - Severo Ocha, Spain
Syed Riyaz-Ul-Hassan, Indian Institute of Integrative Medicine, India
Dipnarayan Saha, ICAR-Central Research Institute for Jute and Allied Fibres, India
Pranshu Sahgal, Dana-Farber Cancer Institute and Harvard Medical School, USA
Morteza Saki, Ahvaz Jundishapur University of Medical Sciences, Iran
Monica Scognamiglio, University of Campania, Italy
Hiba Shaghaleh, College of Chemical Engineering, Nanjing Forestry University, China, People's Republic
Gaurav Sharma, University of Texas Southwestern Medical Center, USA
Jawed Siddiqui, University of Nebraska at Omaha, USA
Amit Kumar Singh, ICAR-NBPGR, New Delhi, India
Anil Kumar Singh, ICAR-Indian Institute of Agricultural Biotechnology, Ranchi, India
Santosh Singh, Morehouse School of Medicine, USA
Shashi Shekhar Singh, Cleveland Clinic, USA
Iskandar Z Siregar, IPB University, Indonesia
Andrew John Sutherland-Smith, Massey University, New Zealand
Vivek Tanavde, Ahmedabad University, India
Mohammad Tarique, University of Missouri, Columbia, USA
Iman Tavassoly, Icahn School of Medicine at Mount Sinai, USA
Aref Teimouri, Shiraz University of Medical Sciences, Iran
Gianluca Tell, University of Udine, Italy
Mukesh Thakur, Zoological Survey of India, India
Sundaram Thanigaivel, Saveetha Institute of Medical and Technical Sciences, India
Manindra Tiwari, The Hebrew University, Israel
John Tower, University of Southern California, USA
Tuan Minh Tran, Nanyang Technological University, Singapore
Vijay Tripathi, Sam Higginbottom University of Agriculture Technology and Sciences, India
Muhammad Jasim Uddin, Bangladesh Agricultural University, Bangladesh
Cemal Ün, Ege University, Turkey
Jens Vanselow, Leibniz Institute for Farm Animal Biology, Germany
Gaurav Varshney, National Human Genome Research Institute, USA
Narendra Verma, NYU Medical Center, USA
Shailender Kumar Verma, University of Delhi, India
Khor Waiho, Universiti Malaysia Terengganu, Malaysia
Dapeng Wang, University of Oxford, United Kingdom
Vikash Kumar Yadav, Université Catholique de Louvain, Belgium, Belgium
Xuyi Yue, Nemours Children's Hospital, Delaware, USA
Ismail Zaitoun, University of Wisconsin, USA
Apostolos Zarros, University of Glasgow, UK
Zheng Xu, Wright State University, USA
Health sciences and medicine
Mohammad Javad Abbaszadeh Afshar, Jiroft University of Medical Sciences, Iran
Antoine AbdelMassih, Faculty of Medicine, Cairo University (Kasr Al Ainy), Egypt
Alemseged Abdissa, Jimma University, Ethiopia
Daba Abdissa, Jimma University, Ethiopia
Olumide Abiodun, Babcock University, Nigeria
Randy Adiwinata, Sam Ratulangi University/Prof. dr. R. D. Kandou Hospital, Indonesia
Kapil Aedma, University of Illinois college of Medicine Peoria, USA
Rotimi Afolabi, University of Ibadan, Nigeria
Abdul Ahad, College of Pharmacy, King Saud University, Saudi Arabia
Mazbahul Ahamad, University of Nebraska-Lincoln, USA
Mohammad Al-Amri, Cardiff University, UK
G M Monirul Alam, Bangabandhu Sheikh Mujibur Rahman Agricultural University (BSMRAU), Bangladesh
Alexandre Alanio, Université de Paris, France
Francesco Alessandri, Sapienza University of Rome, Italy
Abdelazeem Algammal, Suez Canal University, Egypt
Mohammed Alsalem, University of Mosul, Iraq
Francis Anto, School of Public Health, University of Ghana, Ghana
Saif Aldeen AlRyalat, The University of Jordan, Jordan
Abdel-Aziem A. Ali, Kassala University, Sudan
Arya Aminorroaya, Tehran Heart Center, Tehran University of Medical Sciences, Tehran, Iran
Mohammad Hosein Amirzade-Iranaq, Universal Network of Interdisciplinary Research in Oral and Maxillofacial Surgery (UNIROMS), Universal Scientific Education and Research Network (USERN), Iran
Linda Amoah, University of Ghana, Ghana
Dimitrios Anyfantakis, Primary Health Care Centre of Kissamos Chania Crete, Greece
Asbjørn Årøen, Akers University Hospital, Norway
Zain Ul Abideen Asad, University of Oklahoma Health Sciences Center, USA
Seth Christopher Yaw Appiah, Kwame Nkrumah University of Science and Technology, Ghana
Ricardo Ataíde, Burnet Institute, Australia
Davood Azadi, Khomein University of Medical Sciences, Iran
Tony Badrick, Royal College of Pathologists of Australasia Quality Assurance Programs, Australia
Mohammad Amin Bahrami, Shiraz University of Medical Sciences, Iran
Daynia Elizabeth Ballot, University of the Witwatersrand, South Africa
Peivand Bastani, School of Dentistry, The University of Queensland, Australia
Masoud Behzadifar, Lorestan University of Medical Sciences, Iran
Sara Bernardi, University of L'Aquila, Italy
Sonu Menachem Maimonides Bhaskar, Global Health Neurology Lab, NSW Brain Clot Bank, Ingham Institute and Liverpool Hospital, Australia
Serena Bianchi, University of L'Aquila, Italy
Vira Bitko, University of South Alabama, USA
Simina Boca, AstraZeneca, USA
Leelavaathy Budamakuntla, Bangalore Medical College & Research Institute, India
Roberto Campagna, Polytechnic University of Marche, Italy
Daniele Castellani, IRCCS INRCA, Ancona, Italy
Giancarlo Ceccarelli, University of Rome Sapienza, Italy
Bolin Chen, Northwestern Polytechnical University, China
Wim Crusio, University of Bordeaux and CNRS, France
Carmen-Lucia Curcio Borrero, University of Caldas, Colombia
Lucette Cysique, The University of New South Wales, Australia
Jaya Dantas, Curtin University, Australia
Mostafa Dianatinasab, Maastricht University, Netherlands
Ning Ding, Johns Hopkins University, USA
Robert Djagbletey, University of Ghana Medical School, Ghana
Neda Dolatkhah, Tabriz University of Medical Sciences, Iran
Thinley Dorji, Jigme Dorji Wangchuck National Referral Hospital, Bhutan
Peter Düking, University of Würzburg, Germany
Khalid El Bairi, Cancer Biomarkers Working Group, Oujda, Morocco
Raed Ennab, Department of Clinical Sciences, Faculty Of Medicine, Yarmouk University, Jordan
Hassan Errihani, National Institute of Oncology, Morocco
Chengming Fan, Central South University, China
Abbas Farahani, Hormozgan University of Medical Sciences, Iran
Naureen Fatima, Baylor College of Medicine, USA
Francesco Ferrara, San Carlo Borromeo Hospital, Italy
Francesca Ferroni, Department of Medicine and Surgery, University of Parma, Italy
Leah Ferrucci, Yale School of Public Health, USA
Neal Fleming, University of California, Davis, USA
Ezequiel Fuentes-Panana, Unidad de Investigación en Virología y Cáncer, Mexico
Moses Galukande, International Hospital Kampala, Uganda
Mingming Gao, Incyte Research Institute, USA
Anna Rosa Garbuglia, Italian Ministry of Health - Infectious Diseases, Italy
Gasim Ibrahim Gasim, Alneelain University, Sudan
Gianluca Gatta, University of Campania Luigi Vanvitelli, Italy
Mehrdad Gholami, Faculty of Medicine, Mazandaran University of Medical Sciences, Iran
Seifollah Gholampour, The University of Chicago, USA
Zeinab Ghorbani, Guilan University of Medical Sciences, Iran
Shannon Glaser, Texas A&M University, USA
Ashish Goel, Stanford University, USA
Graziella di Grezia, Universita Vanvitelli, Italy
Stefano Guadagni, University of L'Aquila, Italy
Oreste Gualillo, Conselleria de Sanidade, Spain
Atif Ali Hashmi, Liaquat National Hospital and Medical College, Karachi, Pakistan
Morteza Heidarzadeh, Koc University, Turkey
Praveen Hoogar, Manipal Academy of Higher Education, India
Hikaru Hori, University of Occupational and Environmental Health, Japan
Mohammad-Salar Hosseini, Tabriz University of Medical Sciences, Iran
Xiaoting Hua, Zhejiang University, China
Lisa Huddlestone, University of York, United Kingdom
Ziad Jaradat, Jordan University of Science and Technology, Jordan
Seyed Alireza Javadinia, Department of Radiation Oncology, Vasei Hospital, Sabzevar University of Medical Sciences, Iran
Michael Joachim, Baruch Padeh Medical Center, Israel
Lingsha Ju, University of Florida, USA
Humayun Kabir, North South University, Dhaka-1229, Bangladesh
Ramakrishnan Kannan, Boyer Centre for Molecular Medicine, Yale University, USA
David Kateete, Makerere University, Uganda
Chandrasekhar Kesavan, JLP VA Medical Center, USA
Deepak Kumar Khajuria, Penn State University, USA
Sanjeewa Kularatna, Queensland University of Technology, Australia
Yogesh Kulkarni, Hampton University, USA
Satyajit Kundu, Southeast University, China, People's Republic
Alvina Lai, University College London, United Kingdom
Shaheen Lakhan, Global Neuroscience Initiative Foundation, USA
Shao-Hsien Liu, University of Massachusetts, USA
Sandra Lopez-Leon, Novartis Pharmaceuticals, USA
Elisiane Lorenzini, Federal University of Santa Catarina, Brazil
Isidro Machado, Instituto Valenciano de Oncologa, Spain
Pasuk Mahakkanukrauh, Department of Anatomy, ChiangMai University, Thailand
Hossein Mahmoudvand, Lorestan University of Medical Sciences, Khorramabad, Iran
Linnet Masese, Currently none, USA
Donovan McGrowder, The University of the West Indies, Jamaica
Daniel McWilliams, University of Nottingham, UK
Samrad Mehrabi, Shiraz University of Medical Sciences, Iran
Yalemtsehay Mekonnen, Addis Ababa University, Ethiopia
Om Mishra, Institute of Medical Sciences, Banaras Hindu University, Varanasi, India
Salahuddin Mohammed, University of Mississippi, USA
Varvara Mouchtouri, University of Thessaly, Greece
Seyyed Meysam Mousavi, Kerman University of Medical Sciences, Iran
Stephen Mshana, Catholic University of Health and Allied Sciences, Tanzania
Sukhes Mukherjee, All India Institute of Medical Sciences, Bhopal, India
Godfrey Musuka, Columbia University, Zimbabwe
Hamad Naeem, Neijiang Normal University, China
Silvia Natoli, University of Rome Tor Vergata, Italy
Sadiq Naveed, University of Kansas Medical Center, Kansas, USA
Tareq M. Osaili, Jordan University of Sceince and Technology, Jordan
Bijaya Padhi, Post Graduate Institute of Medical Education and Research, India
Nora Padola, Faculty of Veterinary Sciences, CIVETAN-UNCPBA, Argentina
Prashanth Panta, Malla Reddy Institute of Dental Sciences, India
Nikolaos Papanas, Democritus University of Thrace, Greece
Malitha Patabendige, Castle Street Hospital for Women, Sri Lanka
Shankargouda Patil, Jazan University, Saudi Arabia
Francesco Pepe, University of Naples Federico II, Italy
Patrick Pithua, University of Missouri, USA
Basant Puri, Imperial College London, UK
Luiz Gustavo Quadros, Kaiser Day Hospital, Brazil
Rajesh Ramakrishnan, University of St. Thomas, USA
Ravi Ranjan, University of Illinois, USA
Jesus Reine, Liverpool School of Tropical Medicine (LSTM), United Kingdom
Richard Rison, Neurology Consultants Medical Group, USA
Carlos Rossa Jr, State University of Sao Paulo (UNESP), Brazil
Subhadeep Roy, Regenerative Engineering laboratory, IIT, Delhi, India
Fabrizio Russo, Campus Bio-Medico University, Italy
Ligia Rusu, University of Craiova, Romania
Giorgos K. Sakkas, University of St Mark & St John, UK
Ahmed Sallam, University of Arkansas for Medical Sciences (UAMS), USA
Francesco Salustri, University College London, United Kingdom
Md Nazirul Islam Sarker, Neijiang Normal University, China
Hadi Sasani, Tekirdağ Namık Kemal University, Turkey
Ayodele Sasegbon, University of Manchester, United Kingdom
Latha Satish, Cincinnati Children's Hospital Medical Center, USA
Marcello Sato, Dokkyo Medical University, Japan
Marie Seraphin, University of Florida, USA
Jaffer Shah, Kateb University, Afghanistan
Mohammad Amin Shahrbaf, Faculty of Medicine, Shahid Beheshti University of Medical Sciences, Tehran, Iran
Kripa Shankar, UT Southwestern Medical Center, USA
Kirtikar Shukla, Wake Forest School of Medicine, USA
Emmanuel Siddig, University of Khartoum, Mycetoma Research Center, Sudan
Muhammad Siddiqui, Saskatchewan Health Authority, Canada
Ahmad Sofi-Mahmudi, Cochrane Iran Associate Centre, National Institute for Medical Research Development (NIMAD), Tehran, Iran
Sukhwinder Singh Sohal, University of Tasmania, Australia
Himangshu Sonowal, University of California San Diego, USA
Petros Sountoulides, General Hospital of Veria, Greece
Deepak Sumbria, Guru Angad Dev Veterinary And Animal Sciences University, India
Farzad Taghizadeh-Hesary, Shahid Beheshti University of Medical Sciences, Iran
Hongxun Tao, Jiangsu University, China, People's Republic
Kok-Keng Tee, University of Malaya, Malaysia
Shivshankar Thanigaimani, James Cook University, Australia
Claudio Tiribelli, Centro Studi Fegato, Italy
Heidi Turon, University of Newcastle, Australia
Bathsheba Turton, University of Puthisastra, Cambodia
Giuseppe Varvara, Department of Innovative Technologies in Medicine & Dentistry University "G. d'Annunzio" of Chieti-Pescara, Italy
Nunzio Velotti, University of Naples "Federico II", Italy
Gary Wang, University of Florida College of Medicine, USA
Mohd Normanii Zakaria, Universiti Sains Malaysia, Malaysia
Yiqiang Zhan, German Center for Neurodegenerative Diseases, Germany
Jie Zhang, Medical University of South Carolina, USA
Christoph Zinner, University of Applied Sciences for Police and Administration of Hesse, Germany
Sina Zoghi, Shiraz University of Medical Sciences, Iran
Scientific community and data
Cristian Abelairas-Gómez, Universidade de Santiago de Compostela, Spain
Nicanor Austriaco, Providence College, USA
Cassio de Campos, Utrecht University, Netherlands
Karen Cloete, University of South Africa, South Africa
Paolo Girardi, Department of Environmental Sciences, Informatics and Statistics, Ca' Foscari University, Italy
Antoine Lamer, University of Lille, Lille University Hospital, France
Mahmoud Maqableh, University of Jordan, Jordan
Remedios Melero, Instituto de Agroquímica y Tecnología de los Alimentos-CSIC, Spain
Anastasija Nikiforova, Latvian Biomedical Research and Study Centre, University of Latvia, Latvia
Bidyadhar Sa, The University of the West Indies, Trinidad and Tobago
Sathishkumar V E, Hanyang University, Korea, Republic of (South Korea)
Ahmed Waqas, Lahore, Pakistan
Follow